Victoria Douglas - Invitations for September 22, 2012 wedding

​
As a bride I was incredibly impressed with the creative wedding invitations I received from AJ's Craft Creations. Amber created all that I wished for in an invite and much much more. I felt that she captured what I was wishing my wedding day to be in an invite with elegance, funk and uniqueness.
Thanks again Amber!!!
​
Customer Reviews & Company Updates
Tara Frisken - Thank You Cards for September 23, 2012 Bridal Bliss Show
​


​Your newest Thank You Cards look FANTASTIC!! Great Job!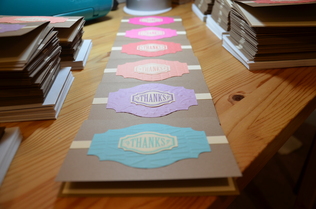 Fusion Events - September 23, 2012 Bliss Bridal Show Booth Display
​
​Incredibly professional and beautiful display. You were really able to capture a number of great options that brides have from you at their disposal. From Wedding Invitations to Thank You cards, Frames and Alternate Guestbook Options, it will definitely give them a lot to think about for their special day. I'm glad to see someone local offering that unique, handmade option to brides.
- Fusion Events​
Val's retirement card
- Thank you so much for making such an awesome card for us to write on and for her to have as a keepsake as well. Tara Friksen


​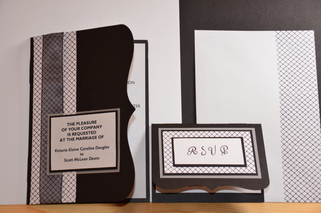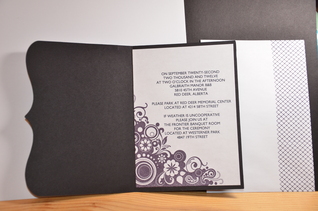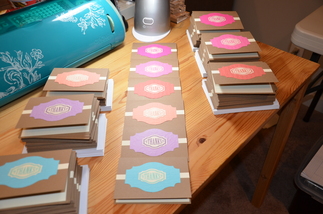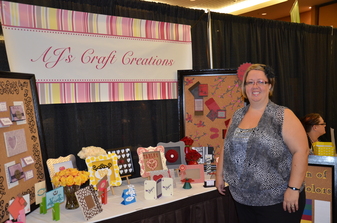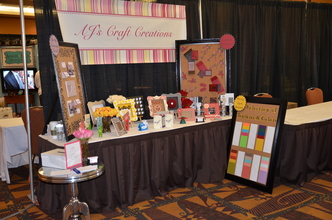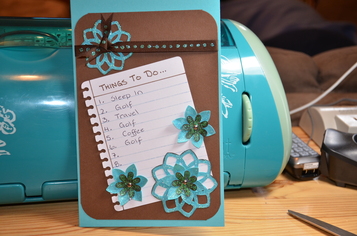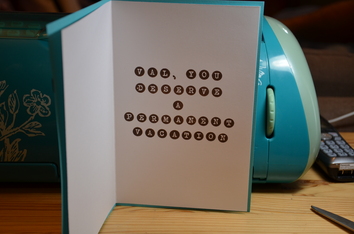 Fusion Events - September 2013 Bliss Bridal Show - NEW Booth Display


​
It's nice to know that all my work and effort into making a great and lasting impression has paid off. I think there are definitely worse things to be known as, but I'm loving being the PINK DOOR lady for sure and hopes it really makes a difference in the years orders and overall impression of what I do.

Also, meeting Renee Strauss from Beverly Hills Brides on TLC was an awesome moment as well.​​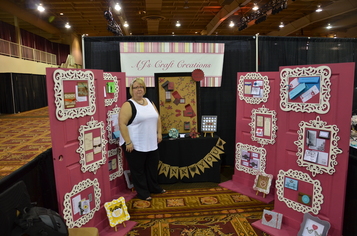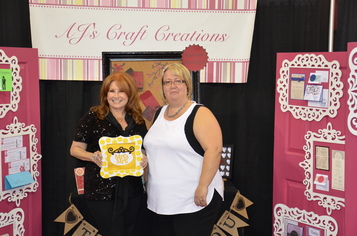 June 29, 2014 - Ibiba Horsfall (wedding fan creation)
​


Amber is absolutely amazing. Not afraid to go out of her comfort zone and create absolutely amazing things for all your wedding needs. I will not hesitate to recommend her as she went out of her way to produce wonderful wedding fans for me. xoxox